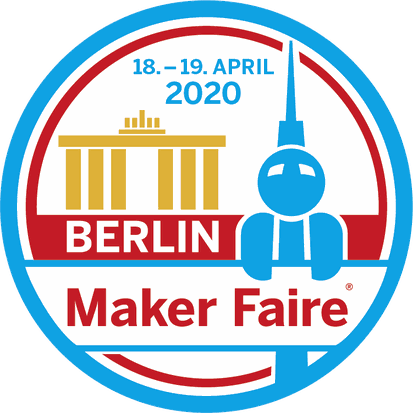 This year I will participate at the Maker Faire in Berlin for the first time.
The Maker Faire in Berlin is - after Hanover - the second largest Maker Faire in Germany with about 15,000 visitors and over 180 Maker stands. In 2015 the fair was held in Berlin for the first time.
The Maker Faire takes place in the Arena Berlin. Built in the Golden Twenties, in the middle of Berlin, in a dreamlike location on the Spree, the Arena Berlin is an industrial monument and unique event location in one.
It is always difficult to choose which Upcycling art objects I take with me. I have to limit myself to about 20 works of art, because I can't get much more into my car and the stand has a limited size.
So I want to present a good spectrum of my works. In any case, typewriter, old cameras, fan, devices with Nixie tubes and Bienenkorb glow lamps will come along.
But of course I also want to have all my new works with me.
As it is 600 kilometres to Berlin, everything must be well prepared and I must not forget anything:
Black cloths for the tables
Multiple plug and extension power cables
Fire extinguisher
Cable ties and adhesive tape (you always need this)
Soldering iron, cables and spare fuses
other tools
Flyers and business cards
The Maker Faire Berlin 2020 has been cancelled due to Covid-19.