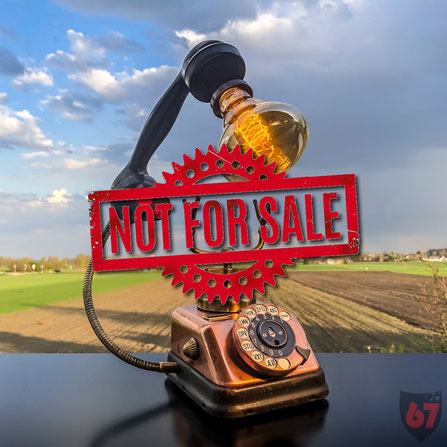 I am often asked why I don't sell my artworks. Here are the answers.
I create the artworks for myself. I like to surround myself with them in my house and I am happy every time I can turn on the lights in the dark.
I don't want to make any compromises. For objects that you sell, there are always restrictions to consider, for example, the cost of the materials used, the safety of the electrical installation and the safety of the old components (some electron tubes contain mercury or thorium).
I don't want to do mass production, but create individual objects that exist only once in the world.
The works of art have a very high sentimental value for me. If I were to sell them only if I set a low price (around 100-250 euros), that would not be an appreciation. If I set a price of 1000 euros, there would hardly be any buyers.
And finally, I don't need the money because I have a great and well-paid job. With my artworks, I work for fun, relaxation and satisfaction, not for money. 
So you see, I have my personal reasons why I don't sell. I prefer to give away the artworks, for example the telephone lamp in the picture to my ex-wife..