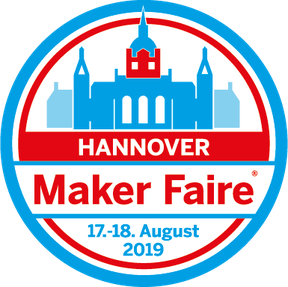 From August 17th - 18th I will show a part of my upcycling lamps and light objects at the Maker Faire Hannover. The distance by car is 670 km, so good planning and preparation is very important. My stand in Hannover has a size of 3x4 m and is located in the Glashalle, which becomes a Dark Gallery for light art and maker working with LED, Laser, etc.
My booth will be equiped with 3 tables and 2 chairs. I will cover the tables with black deko-molton and have then place for approx. 18 light objects. But which works am I taking with me? I would like to show you a good cross-section of my upcycling work, i.e. measuring instruments, sunlamp, fan heater, ventilator, typewriter, telephone, photo camera, film camera, hair dryer, Nixie tubes, plasma ball... The selection is difficult - but I already have my favourites.
What else am I taking with me? Cable drum, multiple plug, tools for minor repairs, spare lamps, cable ties, adhesive tape, fire extinguisher, 2 posters, poster stands, flyers, business cards - my car's getting crowded.
On Wednesday we will drive to Hannover. On Friday we plan some sightseeing and in the afternoon we will set up my stand in the Hannover Congress Centrum. Saturday and Sunday the Faire is open and on Monday we're going back home.
Stay tuned - I will continue to report.